The Origin
The industrial activity of Necchi began with Vittorio Necchi's father,
Ambrogio Necchi who undertook and continued the profession of founder inherited from his family.
At the end of 1880,he took over the family factory in the center of Pavia,
which employed 170 workers and built cast iron spare parts for machinery.

Today, Necchi sets standards in material quality and design.
In between there are more than 100 years of history.
This grown tradition is both an incentive and a high degree of responsibility for Necchi.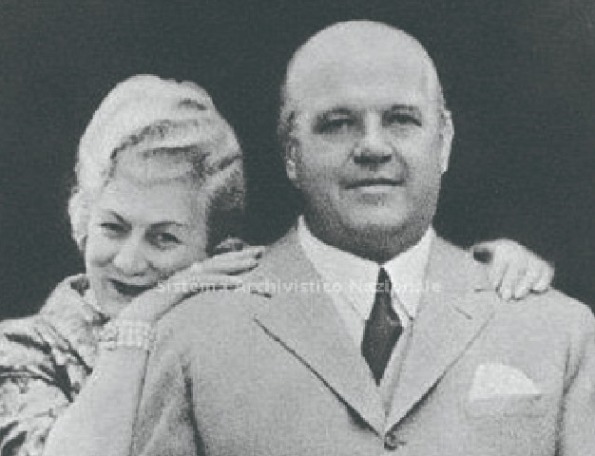 1919
Vittorio Necchi, returned from WWI to manage his family business in Pavia. Request by his wife for the purchase of a sewing machine, he came up with the idea of making a machine on his own and using the cast iron that the family factory produced.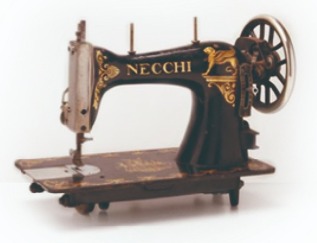 1924
Vittorio set up his first sewing machine plant with 40 workers and by 1924 produced his first model, the Necchi BD.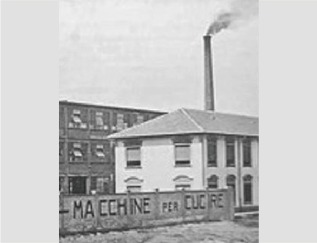 1930
Manufacturing went up to 19,669 sets a year, more than 2,000 sets of which are exported to 30 countries.
1932
Developed the first sewing machine for domestic use with zig-zag stitches, model "BU", this allowed to perform many decorative stitches including mending and buttonholes.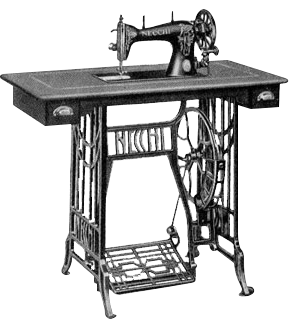 1945
The company divisions including - the foundry, industrial sewing machines, sewing machines and household cabinetmaking (that produced the furniture on which were then mounted machines) is already characterized by a discrete degree of integration of the productions.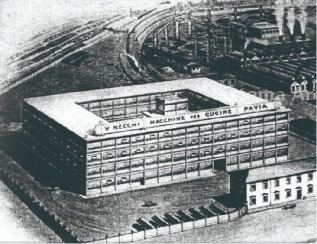 1946
Necchi continuously expanded and hired 4,500 workers with production 1,000 machines a day and selling to more than 10.000 retailers. The U.S. and Europe were importing these high quality Italian machines.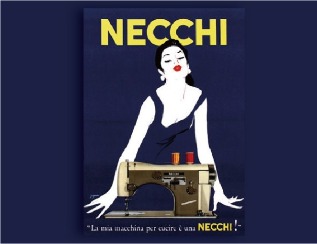 1954
Necchi created the "SUPERNOVA" which was awarded the "Compasso d'Oro" award. It is the first automatic machine and the designers enter officially in the design of sewing machine. It also endorsed by famous actress Sophia Loren to advertise this innovated product.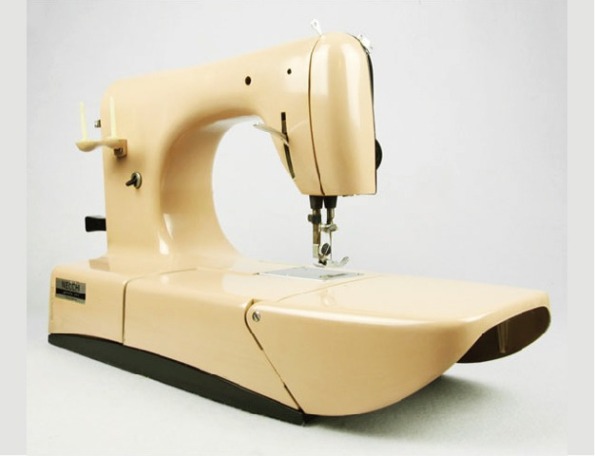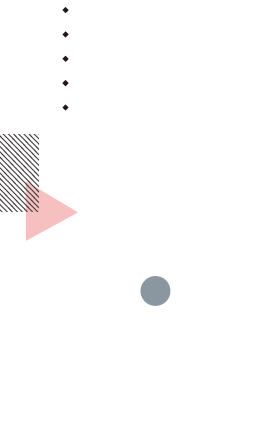 1956
MIRELLA series, a masterpiece of functionality and aesthetics, won the "Compasso d'Oro" and the "Grand Prix" of the XI Triennale di Milano and obtained the highest recognition in the field of industrial design by joining of the permanent exhibition of the MOMA, Museum of Modern Art in New York.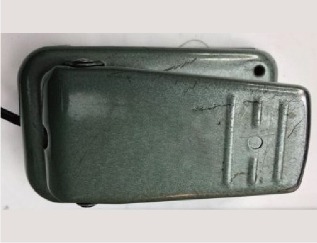 1970
In the '70s the first sewing machine with electric pedal was designed and built.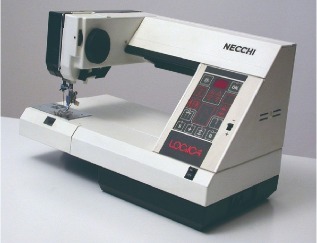 1983
The models with a futuristic design were added, such as the "LOGICA" with electronic control panel, designed in 1983 by Giorgetto Giugiaro.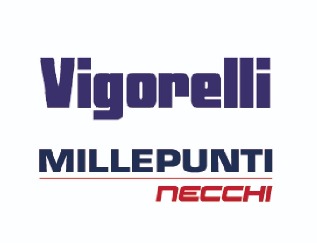 1990
Necchi has new marketing strategy to expand a wide range of Vigorelli and Millepunti brand sewing machines, both are also classic and popular brand in Italy.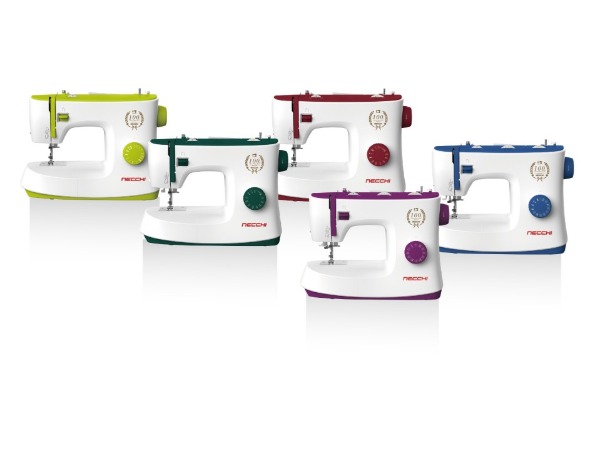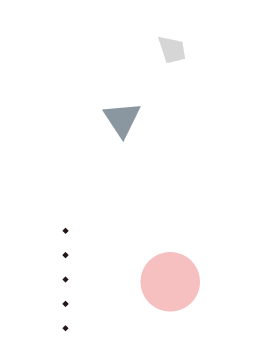 2019
Today, customers all over the world can find Necchi sewing machines of reliable quality and excellent design. In Necchi's anniversary year of 2019, the new series will introduce to hit in the market.